Veris Residential and Rockpoint Announce Early Redemption of Rockpoint's Interest in Veris Residential Trust
Transaction Marks Pivotal Point for Veris Residential and Cements Company's Position as a Pure-Play Multifamily REIT
Rockpoint's Preferred Equity Interest Redeemed for $520 Million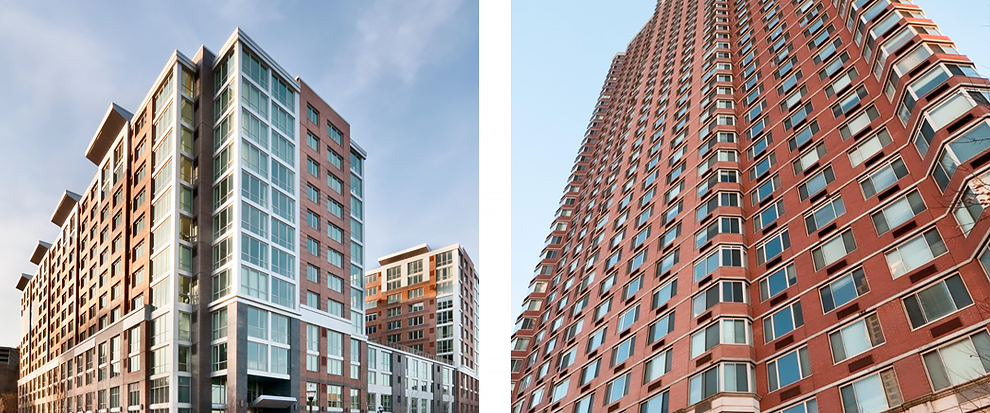 BOSTON and JERSEY CITY, N.J. — (July 26, 2023) — Veris Residential, Inc. ("Veris Residential") (NYSE: VRE), a forward-thinking, environmentally and socially conscious REIT that primarily owns, operates, acquires and develops Class A multifamily properties, and Rockpoint, a Boston-based real estate investment management firm, today announced that the companies have completed a transaction in which Veris Residential has purchased and redeemed the preferred units and certain other ownership interests from Rockpoint and its affiliates in Veris Residential Trust for $520 million.
"The negotiated early redemption of Rockpoint's interest substantially simplifies the Company's overall structure while maximizing our strategic and operational flexibility moving forward," said Mahbod Nia, Chief Executive Officer of Veris Residential. "We are grateful to Rockpoint for their unwavering support and commitment to the joint venture, through which we have developed a unique, best-in-class multifamily portfolio."
"Rockpoint has been pleased to partner with Veris Residential since 2017, and through multiple stages of its growth and transformation," said Tom Gilbane, a Managing Member of Rockpoint. "Rockpoint's disciplined, market-based investment approach led us to work with Veris Residential to build a high-quality portfolio, and we believe they are well positioned going forward given the age, location, and quality of their multifamily portfolio. We look forward to watching their continued success."
The transaction substantially simplifies Veris Residential's overall structure and is projected to save approximately $24 million of annual interest while paving the way for additional expense savings starting in 2024. The transaction was funded with approximately $360 million of cash on hand released from the sale of Harborside 1, 2 and 3 in April 2023, as well as a new $115 million transitional term loan and $60 million credit facility that are expected to be repaid with approximately $200 million of proceeds anticipated from non-strategic assets under binding contract.
J.P. Morgan and Goldman Sachs & Co. LLC provided the term loan and revolving credit facility, and acted as financial advisors to Veris Residential on its strategic transformation. Eastdil Secured acted as an advisor to the joint venture.
About Veris Residential, Inc.
Veris Residential, Inc. is a forward-thinking, environmentally and socially conscious real estate investment trust (REIT) that primarily owns, operates, acquires, and develops holistically inspired, Class A multifamily properties that meet the sustainability-conscious lifestyle needs of today's residents while seeking to positively impact the communities it serves and the planet at large. The Company is guided by an experienced management team and Board of Directors and is underpinned by leading corporate governance principles, a best-in-class and sustainable approach to operations, and an inclusive culture based on equality and meritocratic empowerment. For additional information on Veris Residential, Inc. and our properties available for lease, please visit www.verisresidential.com.
About Rockpoint
Rockpoint is a real estate private equity firm that employs a fundamental value approach to investing, targeting select product types and markets throughout the United States. The firm applies a consistent and disciplined investment approach across its investment programs, which span distinct return profiles. Rockpoint continually assesses the market opportunity and evaluates potential investments relative to intrinsic value and cash flow, targeting investments that Rockpoint believes are inefficiently priced or misunderstood by the broader market. Rockpoint proactively pursues opportunities that exhibit strong value potential that can be realized through impactful asset management. Since 1994, the firm's co-founders with others have sponsored 19 investment vehicles and related co-investment vehicles through Rockpoint and a predecessor firm and have raised approximately $30 billion in equity capital commitments. As of March 31, 2023, Rockpoint's investment team with others has invested or committed to invest in 498 transactions with a total peak capitalization of approximately $80 billion (inclusive of fund equity, co-investor equity and debt). To learn more, visit www.rockpoint.com.
Veris Residential Investor Contact
Anna Malhari
Chief Operating Officer
Veris Residential
investors@verisresidential.com
Veris Residential Media Contacts
Amanda Shpiner/Grace Cartwright
Gasthalter & Co.
212-257-4170
veris-residential@gasthalter.com
Rockpoint Media Contact
Sarah Kulka
Rockpoint
skulka@rockpoint.com